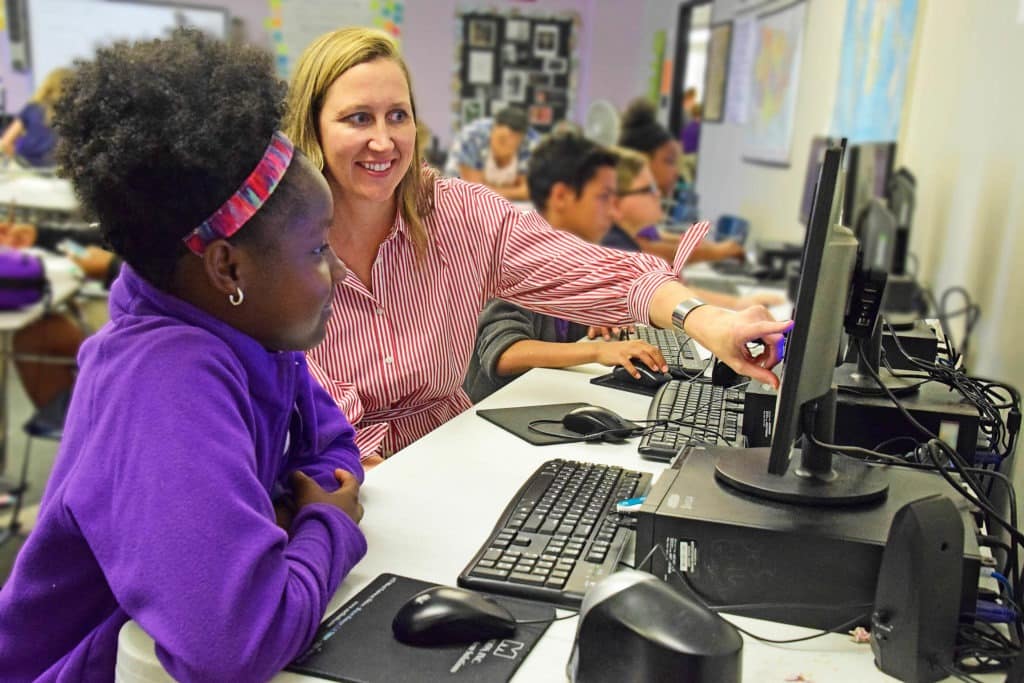 Education in Natchitoches
Education in Natchitoches is a top priority for the City administration, as well as many local partners. We look at education across three distinct spectrums: Early Childhood Education; elementary, middle, and secondary (K12); and post-secondary (technical/community college, four-year university).
Natchitoches is unique amongst peer cities in its approach to, and support of, early childhood education. Here, we know that the earliest years form the foundation for future success—not only for the children, but for our entire community. The City employees an Early Childhood Education and Development staff member, whose job is to work closely with partners like the Natchitoches Parish School Board, Northwestern State University, the NCA, and the NSU Child and Family Network (R&R), to ensure successful outcomes in these centers. Learn more about this partnership at www.TeachingTomorrowNow.com
The Natchitoches Parish School Board is a top gains district <link to top gains article, oct 2018> serving about 6,500 students across 13 facilities.  The system is guided by an 11-member Board and led by Superintendent Dale Skinner, a veteran educator.  The system consists of traditional elementary, middle and secondary schools, as well as a magnet school, two laboratory schools affiliated with Northwestern State, and we are home to the Louisiana School for Math, Science, and the Arts—one of the nation's premier secondary schools. Learn more about our schools by visiting www.LouisianaSchools.com
Northwestern State University started as the Louisiana Normal School in 1884; today, NSU serves more than 11,000 students across several campuses, housing approximately 5,000 in Natchitoches.  The University has outstanding programs in a variety of fields, with recent accolades going to programs such as accounting, computer information systems, industrial engineering technology, a variety of strong creative and performance arts programs, and traditionally very strong programs in nursing and education.
The area's workforce needs are further supported by the Central Louisiana Technical Community College Natchitoches campus. In addition to several successful programs, the CLTCC partners with NSU to provide the curricula and instruction for the highly touted and successful Advanced Manufacturing Technician (AMT) program; that program is administered through the www.GeauxFAME.com chapter.